Proactively schedule your upcoming vehicle maintenances with us.
STATE & EMISSIONS INSPECTIONS
Our certified team test for vehicle emissions and adherence to state mandates. If, for some reason, your vehicle does not meet regulation standards, our staff will recommend repairs.
Drive safely by keeping up with regular oil changes.
Inspecting and replacing your brake pads may save you money by preventing a condition that increases the need to replace rotors and/or drums.
We handle everything from tire replacement, repair, rotation and wheel balancing
Keep your ignition, fuel, and emission-control systems doing what they should by maintaining your engine diagnostics.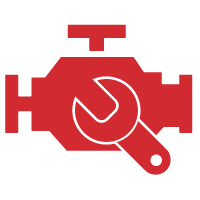 (For 2 two wheel drive vehicles only)